Welcome to CIFM / interzum guangzhou
Asian Flagship Furniture Exhibition Attracts Global Business Opportunity
——Welcome to CIFM / interzum guangzhou
As Asia's most comprehensive woodworking machinery, furniture production and interior decor trading platforms, CIFM / interzum guangzhou will be stepping into a new decade in its coming edition. The new beginning also welcomes some changes with the exhibition period extended by one day to five days, and new show dates from March 28 - April 1 in 2014. CIFM / interzum guangzhou will be held once again in conjunction with the China International Furniture Fair (CIFF). Total exhibition area will reach 130,000 square meters, across Area B and Area C of the Pazhou Complex venue. Over 1,000 exhibitors from 30 countries and regions, nine overseas pavilions and more than 60,000 professional visitors from over 140 countries and regions will be expected to join the landmark event of the industry.


There are many excellent brands join in this event, such as BIESSE, WELLEX, Nanxing, NEW MAS, YUANTIAN, GUANGZHOU LIANROU, HOMAG, Leggett & Platt in Machinery Sector and DTC, Taiming, HUALI INDUSTRIES, XIONGYI, OPIKE, GUANGDONG DONGRONG, GUANGDONG ZHONGQIAO, SIKAI, SH-ABC,UNION STAR in Furniture Raw Materials Sector.
This edition has no lack of long-term enthusiastic support of international brands, such as IMA, SCM, FGV, Titus, Cyber Lock, Okin Refined, Boyteks Tekstil, Bekaert, Latexco, Deslee Clama, H.B. Fuller, Schattdecor, Rehau, Hanstar, Internet Wood Glue, Zhulian, Repon and Xinyada (random). Coming into the mix to up the show's offerings are a slew of new exhibitors including Wood-Mizer from Poland, Lion Rock Group from the U.K., Tuoch from the U.S. and ICA from Italy.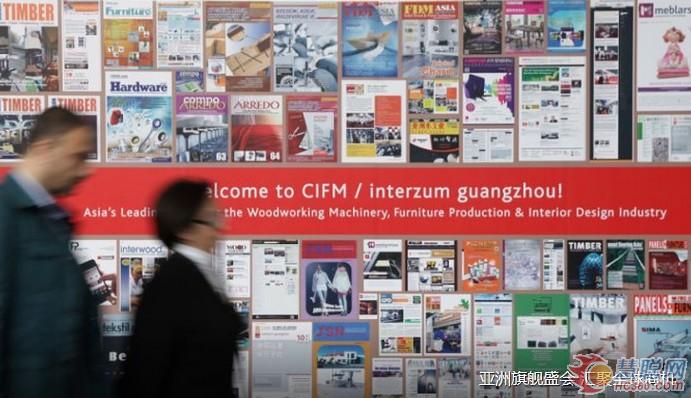 The country pavilion lineup looks strong, boasting major wood and quality furniture accessories exporting nations with the likes of Germany, USA / Canada, Italy, Turkey, Chile and Spain as well as the American Hardwood Export Council (AHEC). After a year's absence, the Canada Wood pavilion will be back this year, promising to up the ante. Making its maiden appearance at both interzum guangzhou and in South China, the Swedish pavilion aims to carve out a market of its own with its nordic offerings.
CIFM / interzum guangzhou – Asia's flagship furniture production, woodworking machinery event attracts global business opportunity. It's a great event that you cannot miss.
Fair News